Sustainability
Tullamore achieves 6-leaf EnviroDevelopment accreditation, the highest available in Australia. This accomplishment showcases Mirvac's pre-eminence when it comes to creating sustainable living environments amidst established neighbourhoods and landscapes.
In a site that has been meticulously nurtured and cultivated for close to a century, more than 20 per cent of the land remains open and green. Large nature reserves will be retained and cared for, providing beautiful vistas and walking environments, as well as protecting the homes of local birdlife.
An integrated water management plan ensures the sustainable care of this remarkable landscape, now and into the future.
Tullamore is an accredited EnviroDevelopment.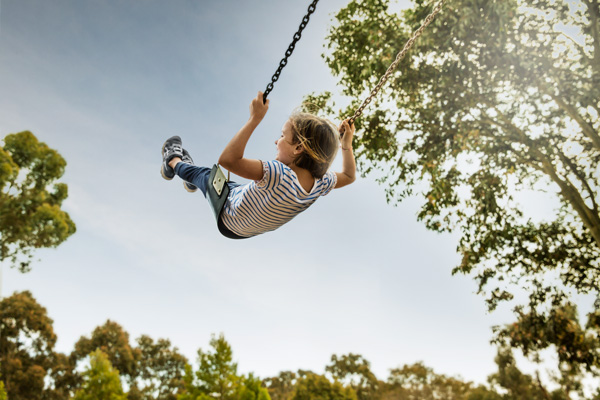 Evergen
Evergen enables smarter energy and offers a sustainable choice for contemporary living. With Evergen, you can unlock the potential of renewable energy with a solar and battery storage system, interconnected with the grid, giving you the ability to store or trade your solar power.
You have the option to include a solar-power system featuring the Tesla Powerwall II battery with 13.2kWh of energy storage. Tesla batteries are slim, weather, water and dust proof.
Evergen's exclusive Energy Intelligence Control software developed in partnership with the CSIRO learns your energy use and actively switches between solar, battery and the grid to maximise savings.
Ongoing monitoring and active energy management by Evergen to ensure system performance.
Learn more about Evergen Intelligent Control.
Allume
The Allume solar energy system will be installed at the Folia Apartment Building, as part of the Prestige and Penthouse specification. The system, the "SOLSHARE" is developed with world-leading technology that provides an opportunity for residents to reduce the running costs of their apartment along with shared usage for the common property. Discover how the Allume Solshare System works:
A solar panel array (70kWh) will be installed on the roof of the Folia. The design takes advantage of the northern aspect of the building to maximise the panels' solar capture.

The solar energy created will

be sent to the installed SOLSHARE

distribution technology.

This technology dynamically distributes the solar energy to individual Prestige and Penthouse apartments residences for their use reducing their reliance on electricity from the grid. The distribution will be equally shared amongst connected apartments over time as well as being used for the purposes of the common property.

Residents of Prestige or Penthouse Apartments can monitor their energy usage via a customer portal in near real time. Importantly they will have the freedom to select which energy retailer they would like to use.