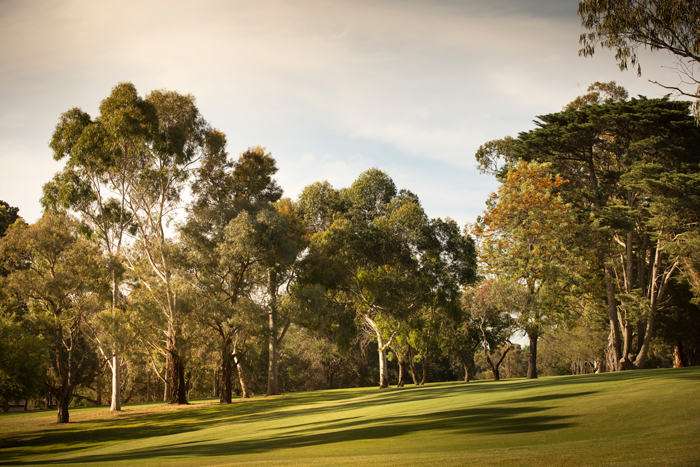 Mirvac Unlocks Eastern Golf Course
---
Mirvac has unveiled its plans to unlock Doncaster's former Eastern Golf Course, creating one of Melbourne's most anticipated new residential communities and returning more than 20 per cent of the area to the community in the form of public open space.
Tullamore will become a lush contemporary neighbourhood featuring approximately 800 dwellings set across the former 47 hectare Eastern Golf Course site, which Mirvac purchased in 2011 after the course operators decided to relocate to the Yarra Valley.
---
---
Works are planned to commence on the site mid-year after the Club completes its relocation. In the interim, many potential new residents are eagerly awaiting the opportunity to attend exclusive appointments at the brand new display suite located at the golf course prior to the VIP market release planned for early May.
Mirvac Group Executive Residential, John Carfi, said Tullamore had already become one of Melbourne's most anticipated residential communities. "The opportunity to purchase a new home in an established and desirable suburb such as Doncaster, surrounded by some of the best schools and shopping destinations in Melbourne doesn't come along often, and we have had interested purchasers clamouring for more information since we purchased the site in 2011," he said.
---
"Befitting the beauty of the undulating fairways and established trees, we have designed a truly one-off community that will be home to discerning purchasers living across a mix of architecturally-designed homes, terraces and apartments."
"Equally as important, Tullamore will unlock this former golf course site, its tree-lined fairways and parklands for the whole community to enjoy."
Purpose-built playgrounds, parkland, and walking and cycling trails will transform more than nine hectares of the landscape, while natural landmarks and age-old trees will be retained and nurtured to encourage birdlife.
The site features a number of important heritage elements as it was the 19th century country estate of esteemed Melbourne surgeon Sir Thomas Naughton Fitzgerald. Mirvac will retain and enhance the historic clubhouse and stables.
"Retaining and enhancing the character and heritage of the site was the most important design consideration, as this is what makes Tullamore so rare and wonderful," said Mirvac Design Director, Andrew La.
"From the outset we devoted a lot of time to understanding and exploring the contours of the site to determine how to keep as much mature vegetation as possible, and also to plan the street network and orientation of the homes so they reflect the unique undulating form.
"The result are homes that mingle with the surrounding leafy vegetation and new parkland, as well as a road network that responds to the site and offers a different streetscape from every corner," Mr La added.
Tullamore will offer buyers a variety of living solutions. For those wanting to design and build their dream home, a range of vacant land allotments perfectly sized to suit different lifestyles will be available.
A stunning range of contemporary, aspirational Mirvac turn-key homes will also feature, elevating the design experience at Tullamore. A sophisticated palette of white, grey and black will nestle the homes into the leafy external environment, enhanced by the integration of timber, particularly via solid timber doors crafted for each home
Vertical metal blades act as a modern interpretation of the picket fence on balconies, bringing a unique design sensibility to homes.
Inside there is a strong emphasis on quality finishes and fixtures with carefully coordinated colour palettes bringing a sense of calm to each home. A range of customisation options and upgrades will also be available allowing buyers to tailor their home to suit their individual tastes.
Mirvac's home designs will range from spacious townhouses - a modern take on the Melbourne classic - to larger premium homes ideal for the growing family and spanning two or three levels.
In line with Mirvac's commitment to sustainability, Tullamore has achieved a Six Leaf sustainability rating through the Urban Development Institute of Australia's (UDIA) nationally-recognised Envirodevelopment sustainability rating tool. Tullamore will be among the first developments to achieve this rating in Melbourne through a range of material, energy, water and waste reduction measures. These include minimisation of earthworks through the unique street layouts which embrace the site's undulating form, the capture, treatment, and reuse of storm water, retention of existing vegetation, provision for recycled water and much more.
"With a commitment to devoting more than 20 per cent of the area to public open space, a six star energy rating for all built form, and Mirvac's signature contemporary architectural style, Tullamore will offer a lifestyle unlike any other in Doncaster," said Mr Carfi.
Site works are due to commence mid-2015, with housing construction anticipated in early 2016 and first residents expected to move in by late 2016. The first stage of the five to six year project will be released for sale this May.